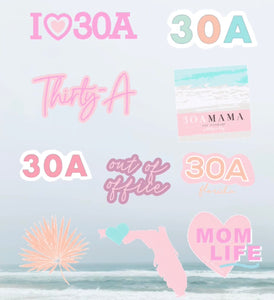 I would love to work with you on creating your own custom GIFs with YOUR branding, ideas and favorite things.
This package includes 5 custom GIFs to help launch or refresh your brand channel PLUS step-by-step instructions on how to set up and put into official use.
We collaborate on the designs and GIF content and movement, then I tell you exactly how to submit for Instagram use.
— Content: You may want to do your logo in a fun way, a phrase you say often, a fun illustration, a brand mark or object that represents you or some combo of those of those. Think about what you use and search IG GIFs for already and how you can customize it.
— Movement: a slight wiggle, growing/expanding, letter by letter, flash on/off, color change, fade in, etc. You name it.
–– Review & Submission: I walk you through the brand channel process and submission for use on Instagram.